2020 Alfa Romeo 4C Spider Italia Limited-Edition Unveiled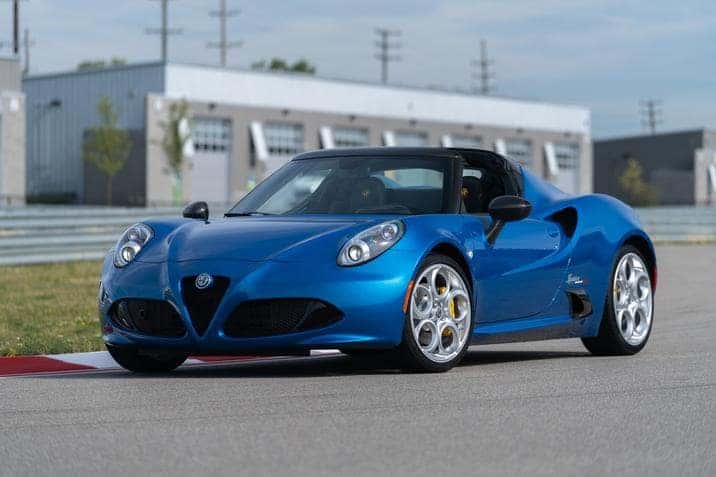 Get ready for a limited edition of the 2020 Alfa Romeo 4C spider Italia. This is the car that combines supercar performance with sexy Italian design. And now you can pick up a limited-edition version with a premium color and design. But if you want one, you'd better act fast, as Alfa Romeo only intends to release 15 of these beauties in the US.
Premium Italian Power
Under the hood of the Alfa Romeo 4C Spider Italia rests a 1750cc turbocharged engine. Overall, expect 237 hp and 258 lb-ft torque. All that power goes a long way in this sports car's lightweight frame. Specifically, you'll rush from 0-60 mph in a rapid 4.1 seconds. And with a top speed of 160 mph, this is a car built for the track.
What Makes the 2020 Alfa Romeo 4c Spider Italia So Exclusive?
It's all about that premium design here.
For starters, you'll receive an exclusive sporty Misano Blue Metallic exterior color. Keep in mind that this color only exists on the limited Italia model.
Also, the limited 4C Spider Italia throws in some ultra-sleek piano black front air intakes and rear diffusers. And of course, the outside is coated with a few 4C Spider Italia graphics and badges.
Step inside and you'll find some suave aluminum dash inserts with the 4C Spider Italia logo. You'll also receive a numbered plate on the center console. This lets your passengers know that you own one of the existing 15 Alfa Romeo 4C Spider Italia's in the US.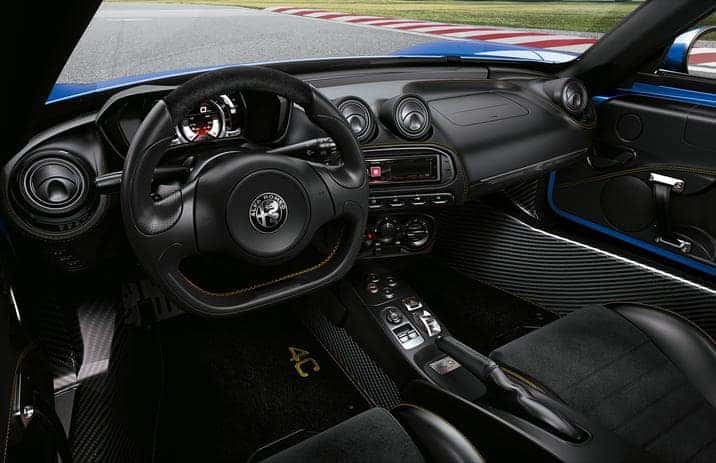 More About the Alfa Romeo 4C Spider
Beyond the design updates, everything else is what you'd find in the stellar 2020 Alfa Romeo 4C Spider.
This is a 2-seater sedan built with performance in mind. The premium Italian engine effortlessly reaches supercar speeds. Meanwhile, the Formula 1-inspired carbon fiber monocoque chassis gives it the lightweight build it needs to make use of such power.
You can also play around with some of the fun luxury and tech features inside this Alfa Romeo. For starters, the rear backup camera makes backing into tight parking spaces a breeze. Alfa Romeo features rear parking sensors to ensure this beauty never pulls back too far. And for highway drives, you can set your cruise control and enjoy the ride.
Get Behind the Wheel of a New Alfa Romeo at Alfa Romeo of Morris County
Want to test-drive the 2020 Alfa Romeo 4C Spider?
You can bet this beautiful sports car will enter our showroom floor upon release. Until then, feel free to browse our inventory and visit us to test drive any of the sporty Alfa Romeos you find.
Visit us today at Alfa Romeo of Morris County, your Alfa Romeo dealership in Whippany, NJ, to get behind the wheel of a sleek Italian sports car today.